DO6146-801
Nike Force 1 Fontanka
"Light Madder Root"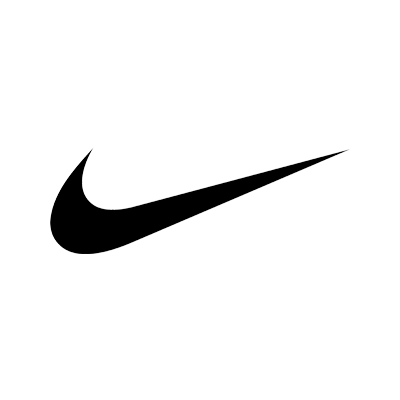 DO6146-801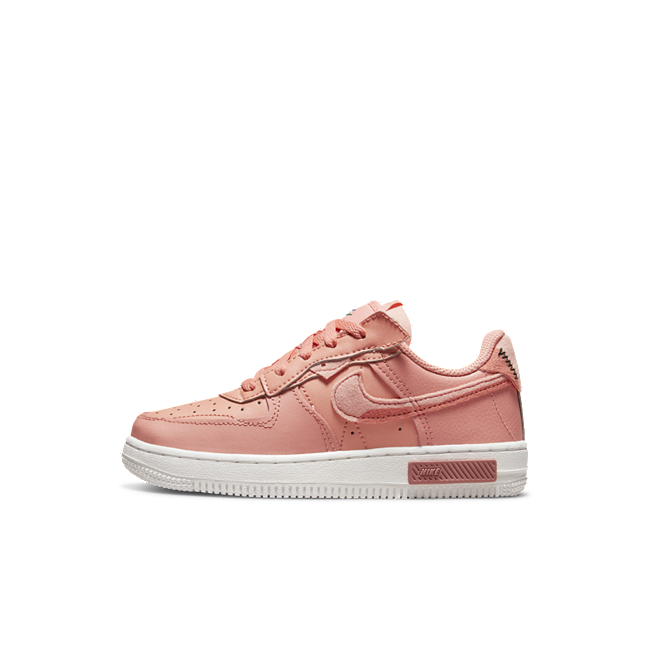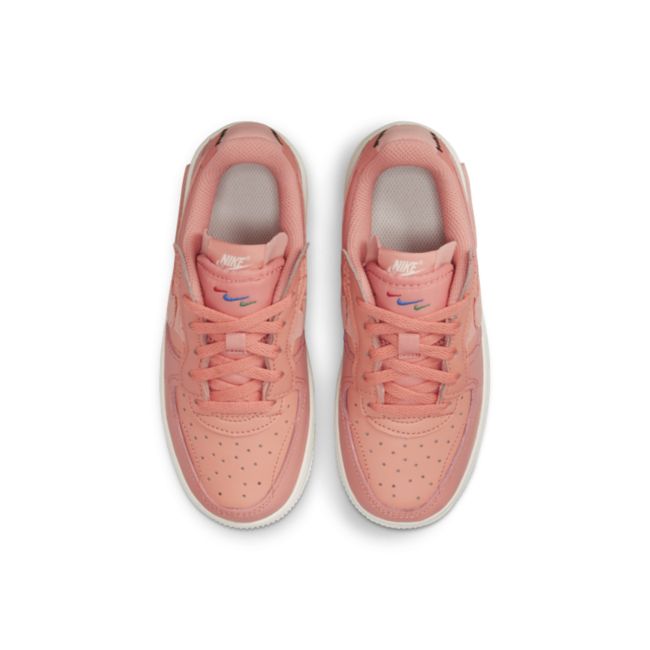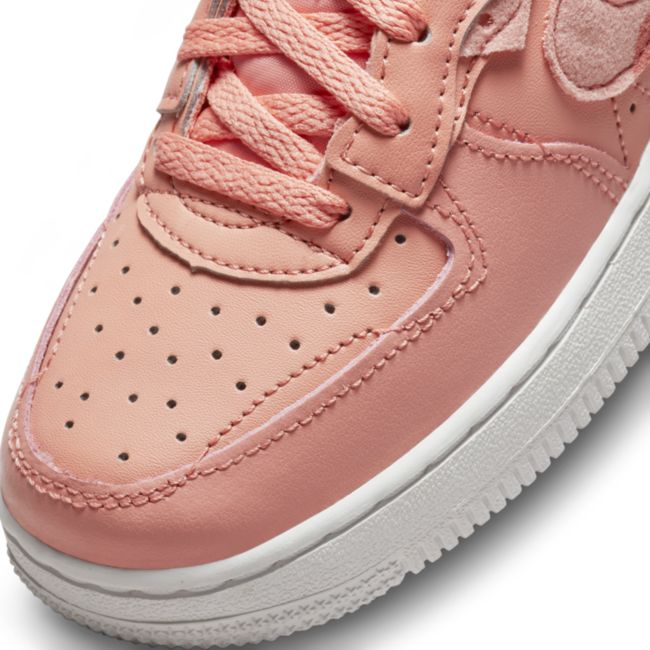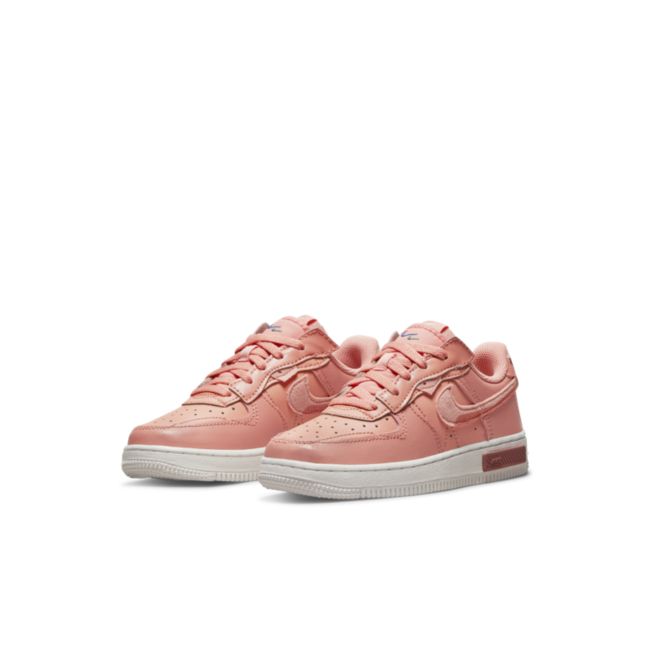 These Nike Force 1 Fontankas feature a set of appealingly mellow colors that bring about a graceful look. Along the sole unit, white is the main hue, covering both the grippy rubber outsole and the midsole. To offer variation, a shade of coral pink protrudes from the lateral heel of the midsole in the form of a rectangle of rubber embossed with Nike text.
The upper incorporates this pink tone alongside another slightly different shade of pink, creating a subtle contrast across the design. These two hues alternate between the toe box, which is full of breathable perforations, and the forefoot overlay, as well as the midfoot and the heel overlay. They combine again on the suede swooshes and the heel panel, the former having a lighter top half and the latter a lighter middle section. A further suede element emerges from between the stacked layers of the eyestay, again switching from one pink tone to the other.
This layered effect continues on the tongue, which has two parts. The lower one has a tongue patch sewn into it with white Nike branding on top, and the upper is embroidered with swooshes in red, blue and green. Black zigzags of thread show up on the heel tab, establishing the rebellious state of the stitching effects found across the sneaker. These stray from the lines of the leather overlays, moving through the toe box, the midfoot and the eyestay, to give this shoe its own distinctive appearance.